Bucks and Hens Night Bus Hire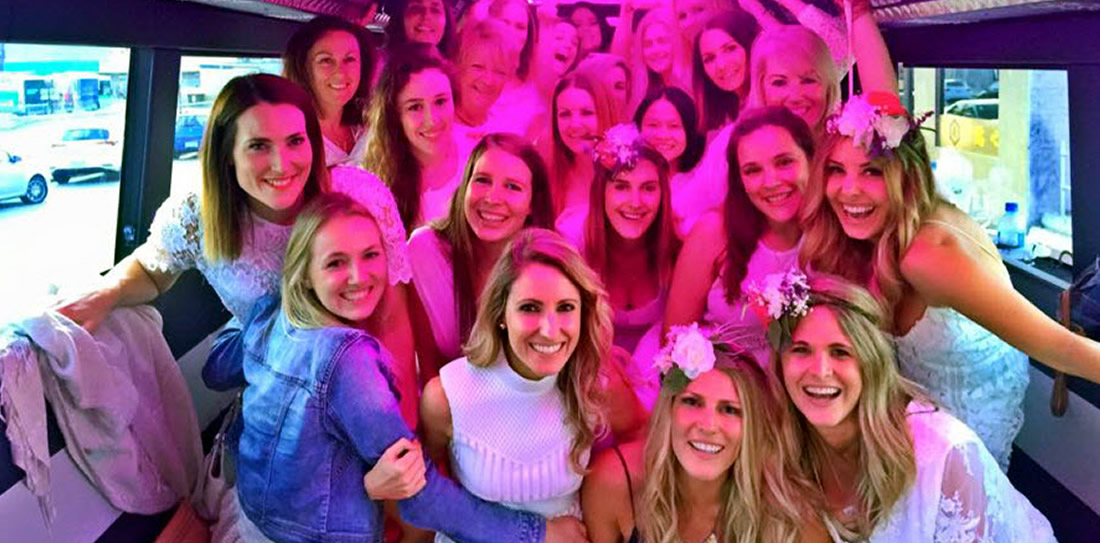 Whether it be a day in the beautiful Swan Valley with the girls, paintballing with the boys or an awesome pub crawl at night, GOPARTYBUS has Hens and bucks Days/Nights sorted! GOPARTYBUS will make organising the event a breeze!
Hens Parties
Go Party Bus is a Hens Party Favorite! With our Poles, dancefloors, awesome sound and lighting and friendly prompt drivers is no wonder we a constantly booked our with Hens days/nights! Dance the Night/day away on GoPartyBus!
Try a wine tour for an awesome Hens day out!
An awesome pub/club crawl at night!
A simple one way or return trip to get your Hens safely and the most fun way possible to their destination
Hire us for either one or two hour cruise and get some male entertainment to make use of the d floor and poles! Contact us for our special deals! Our kings Park Package gets booked out regularly!
Or customize a tour to suit your requirements – pick up and drop of the dance/cooking classes or picnics etc we have you covered
Bucks Parties
Fellas, we have you covered, Go Party Bus has hosted thousands of Bucks parties, sit back, relax and watch the show!
Take the boys out the valley for super golf/paintballing in the morning then kick back and let us take you around to the award winning breweries on offer in the valley
Customize your hire to what suits your day, whether it be an early start for paint balling, Go karts then a few pubs on the way home anything is possible!
Take the Boys out for an awesome pub crawl, all booked in by us at our regular venues that will be happy to see you! Pick and choose where you want to go!
A simple one way or return transfer to get the boys where they need to go safely – No worries!
Hire the bus for an hour or two bring on the entertainment and lest us handle the rest!
Obviously choosing GOPARTYBUS for your next Hens/Bucks day/night means you will benefit from being onboard Perth's best party buses with awesome sound and lighting, specialised dance floor area with 3 Dance poles much fun can be had on board the GOPARTYBUS!
With GOPARTYBUS, we are happy to stop for photos in Kings Park or the Bell Tower to grab some memorable shots!
Some ideas for your next Hens/Bucks day/nights are below:
Hens: Bobbi's Pole Studio, Top Shelf Entertainment, Crown Karaoke, delicious nights, collar and cuffs.
Bucks: Jet Boat Adventure, Xtreme Paint Ball & Laser, Go-Karts Indoor Kartworld Belmont, Rosemount Bowl (Licensed Premises), Supa Golf, Doll House, Voodoo Lounge and others.
Request a Go Party Bus Hire Perth quote today, for the most fun you can have on a bucks or hens night.
TOP SHELF ENTERTAINMENT CLUB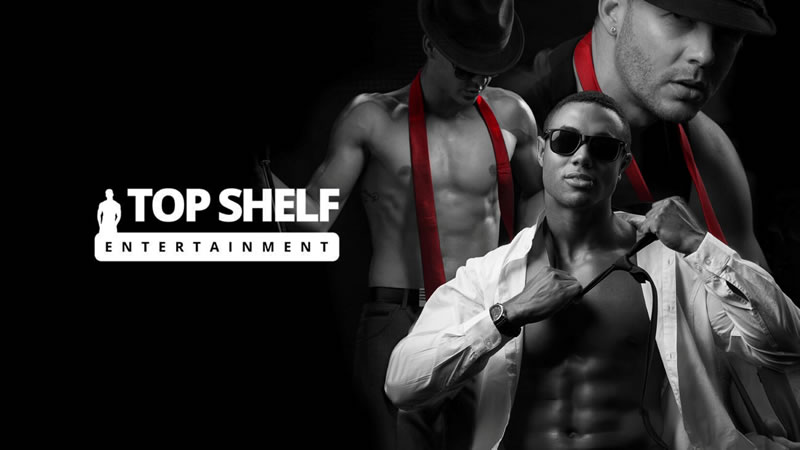 TOP SHELF ENTERTAINMENT
For the past 10 years Top Shelf Entertainment Perth has been entertaining hen's parties, ladies night's birthdays and resident live shows with their well-choreographed male performances. Top Shelf est 2009-2020.
"When you head to a Top Shelf show you can be sure to have the night of your life". Sandy 2015
Each monthly show is themed to create a tantalizing story where all your secret fantasies can be performed for you live on stage taking each show to another level
The Top Shelf Boyz are FIT RIPPED and professionally TRAINED to bring sexy back… not just your average stripper off the street.
So ladies, the ultimate "Men In Uniform" has arrived, pick your show/venue, get dressed up, get the girls and pop the champagne! Top Shelf Entertainment's "Men In Uniform" is going to show you the time of your life.
SO WHAT'S INCLUDED?
Types of Perth tickets:
VIP (limited) – Enjoy VIP line access where upon arrival you will be greeted by a sexy Top Shelf waiters who will usher you to your seat (side of stage of course) and serve you your complementary glass of champagne. Your VIP ticket will also give you access to meet your favourite performers. Please note there are only 50 of these VIP tickets available so get in quick these usually sell out.
General Admin – Enjoy the show from the dance floor, with high tables for your drinks and limited seating across the venue all you need to bring are your dancing shoes.
The show may be over, but your night out with the ladies is just beginning… you and the ladies receive free entry into the " Metropolis Fremantle" nightclub.