About Go Party Bus Perth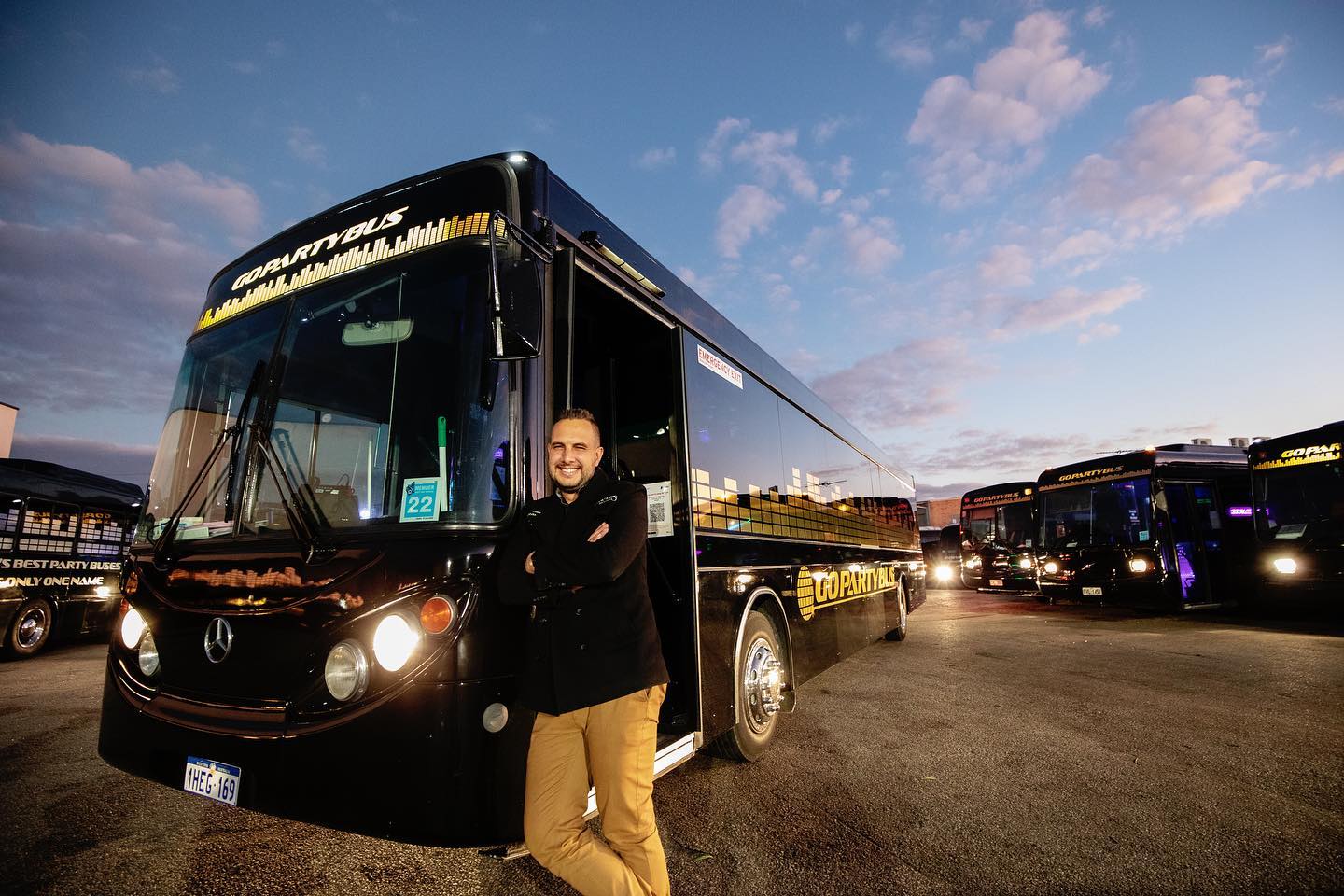 Hello all, my name is James, or as I'm known when driving, Driver Jimmy! I'm the owner operator of GOPARTYBUS Perth.
GOPARTYBUS started out as an idea about many years ago and with lots of planning and hard work, to get GOPARTYBUS is where it is today. The reason behind all of this was because, as I'm in my twenties and have been on a whole heap of party buses for birthdays, festivals etc and got sick and tired of going on basic white buses with a few speakers in them, posing as a party buses! So with that in mind I was set to create Perth's best party bus!
A Party Bus with Style with a Drivers to Match! GOPARTYBUS is like no other party bus hire company in Perth. Firstly you're not just hiring just any old bus, you're hiring a club on wheels and with friendly drivers who know how to party and create that great atmosphere the minute you step on the bus! At GOPARTYBUS we are determined to make your night/day one to remember!
Perth's Biggest and most Modern Party Bus Fleet!
Our Fleet Of 25 party buses is available for all hire need day and night, 24/7.
GO PARTY BUS Features:
The Best in sound throughout with 4 massive sub-woofers and 10 Speakers throughout!
Be Your own DJ! Plug your tunes into our system with AUX/BLUETOOTH/USB
Full Custom interiors with Chrome Plate from floor to ceiling with blacked out Windows for that club feeling!
State of the art DJ designed lighting with Multiple LED Lights, Strobes, Lasers and smoke machines!
Up to 3 dance poles and separate dance floor Areas! The Best setup in Perth!
Full Custom Limo style seating throughout!
TV/DVD Player for birthday presentations videos etc!
Wheel chair access on selected Buses (silver/Pink)
Fully Air-conditioned (21 seater, Orange, Pink, Silver and Limocoach)
An Awesome Themed exterior with Black and Green/Red/Blue/Orange/Pink/Silver that turns heads even before the music is on!
Most Importantly Perth's Lowest Prices - Get a quote now.
Request a Go Party Bus hire Perth today, for the most fun you can have on your next big night!